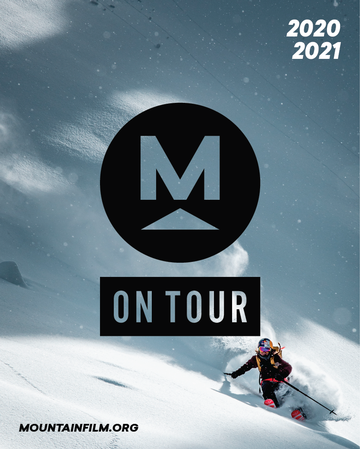 Mountainfilm on Tour | Coeur d'Alene
Mountainfilm on Tour | Coeur d'Alene
Fri, Mar 18, 2022 6:00 PM (PDT)
Archwood Hall, Coeur D'Alene, Idaho
This event ended Fri, Mar 18, 2022
{{ directions }}
Archwood Hall
618 E. Wallace Ave
Coeur D'Alene, Idaho 83815
Mountainfilm on Tour visits Coeur d'Alene, Idaho. Join us for an evening of inspiring and captivating films handpicked from the Mountainfilm festival in Telluride, Colorado.
Founded in 1979, Mountainfilm is one of America's longest-running film festivals. The annual festival is held every Memorial Day weekend in Telluride. Mountainfilm is a dynamic organization and festival of films, people, art, stories, and ideas that celebrate indomitable spirit, educates and inspires audiences, and motivates individuals and communities to advance solutions for a livable world.
Mountainfilm on Tour in Coeur d'Alene will feature a collection of culturally rich, adventure-packed and enlightening documentary short films that align with Mountainfilm's mission to use the power of film, art and ideas to inspire audiences to create a better world. Your hosts, Summer and Jordan Halland of The Golden Hour, will guide the audience through the program providing insight on the films, filmmakers and subjects. Doors open for the event at 6 p.m. and the show will kick off at 7 p.m.
Mountainfilm on Tour in Coeur d'Alene is hosted by The Golden Hour. Brought to you by KIAK and The Great PNW
Location
{{ directions }}
Archwood Hall
618 E. Wallace Ave
Coeur D'Alene, Idaho 83815